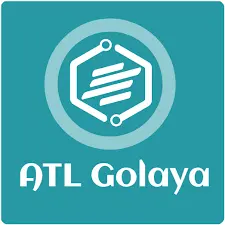 Atal Tinkering Laboratory (A.T.L.)
Atal Tinkering Laboratory (A.T.L.) is an initiative of Atal Innovation Mission (AIM), NITI Aayog, Government of India for creating an environment of innovation & entrepreneurship. Our school A.T.L. provides a platform where the children of different age groups are being introduced to the world of technology and allows them to work in their area of interest without a fixed curriculum. It enables the students to develop the capability of problem solving with the help of do it yourself methodology. Our school A.T.L. fosters curiosity among the students and allows them to be free to think and explore. Students come up with something out of box. It promotes and equips the students with the skills such as design thinking, critical thinking, computational thinking, digital fabrication, collaboration and many more. It encourages students and teachers to experiment, explore and follow a self-learning path and hence empowering them to think differently about problems and develop innovative solutions by inculcating latest technology tools including 3D printing, I.O.T., Robotics, miniaturized electronics, Space Tech, Drone Tech, Technology inspired Textiles, Biotechnology, etc. Our school A.T.L. also involves community including parents, mentors, trainers and other individuals interested in innovation to give their ideas and thus ensures that every individual can contribute towards finding solutions to day to day problems of the society and the country.
ATL Links of Golaya Progressive Public School, Palwal are as follows:
YouTube Channel: https://www.youtube.com/channel/UC3idJ3OMrc-Fk63616OhOcw
Facebook Page: https://www.facebook.com/ATLGolaya
School Website: https://golayaschool.org/site/atl
A.T.L. works on S.T.R.E.A.M. pedagogy, connecting Science, Technology, Read & Research, Engineering, Arts, Maths and Innovation. It enables creation of an environment that not just develops scientific aptitude leading to innovation but also nurtures a creative and innovative mindset at a young age. It helps the students to realize the dream of a better and more responsible tomorrow.
Our School ATL works with an objective to:-
1. Create workplaces where young minds can learn innovative skills, Sculpt ideas through hands on activities, work and learn in a flexible environment.
2. Provide facilities to work with latest technologies and tools.
3. Create innovation for applications in multiple sectors including medical, clean energy, conservation of natural resources, agriculture, smart mobility, etc. contributing toward sustainable development.
4. Give exposure to the young minds to face and compete with the world and encourage them to solve real world problems.
Our young students have been achievers in several events organized by NITI Aayog (AIM) and have showcased their innovations to create awareness in the community. Our ATL engages parents and students from non-ATL Schools. This conducive environment prepares the students to go out and advocate their innovations on external platforms which also provides them the recognition they deserve for their work.